Block titles

Create your personalized
Digital Business Card
How Much Will It Cost to Mesmerize Your Connections with Prospects, Customers, and Colleagues?
powerful-ways-blk
4 Powerful Ways to Share
Block titles

Build Your Brand with mTap Custom Digital Business Cards
Choose Your Color And Upload Your Logo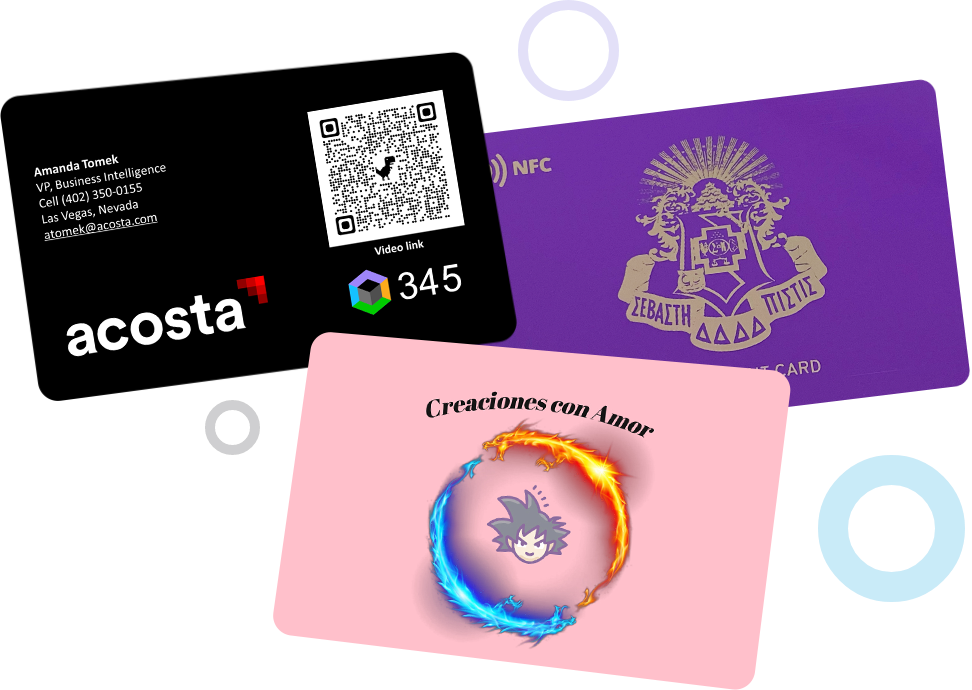 Network Smarter with mTap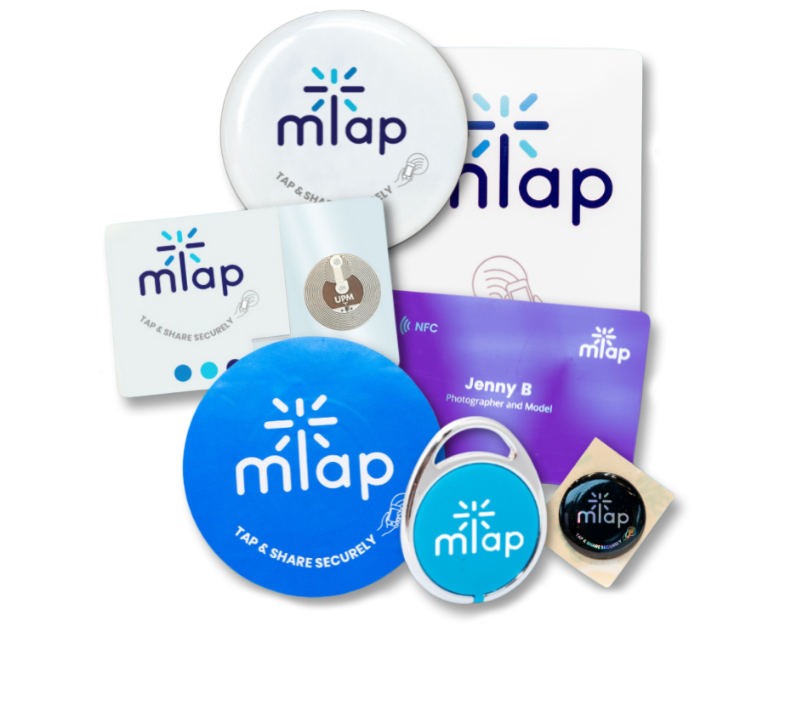 Block titles

No App Required!
Your Digital Profile Is Viewed Directly Through Your Browser, Making It Compatible With Both  iPhones And Android Smartphones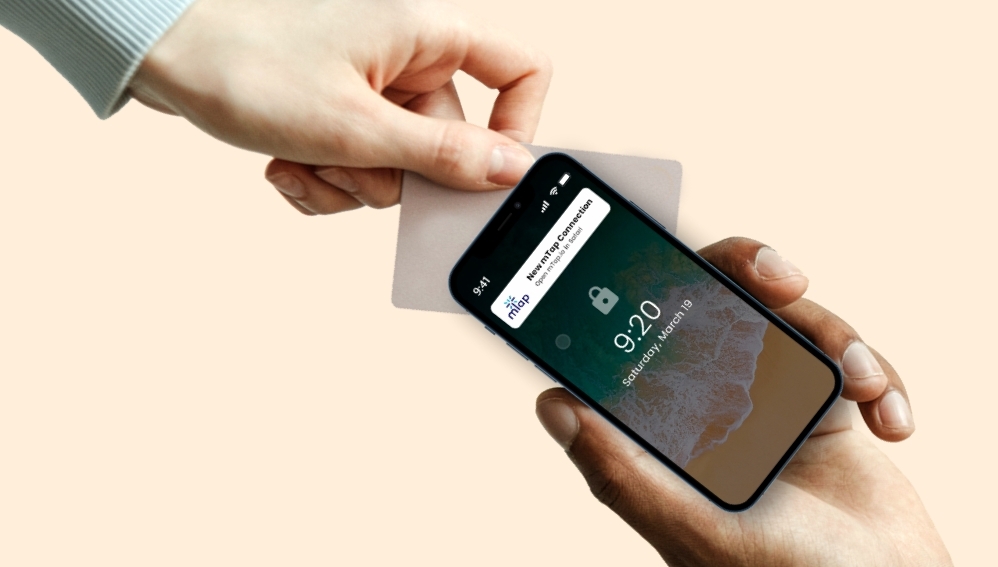 easy-effective-seamless
home-individuals-blk
How mTap Makes Prospecting Easy, Effective & Seamless
Individuals
Personalization
Create a digital profile that reveals your personal brand with a wide range of themes, colors and templates
Sharing
Instantly share your contact information and vital links by tapping their phone, scanning your QR code or sharing your link
Links
Link to any digital asset including your website, videos, social media, calendar and much, much more!
Connection
Capture your prospect's contact information seamlessly when they connect to your digital profile
Follow-Up
Create instant follow-up email and text messages to seamlessly connect with your prospects 
Dashboard
Monitor every contact and lead through a single dashboard to easily manage your follow-up activities
Savings
Save time and money by eliminating data entry tasks and never buying a paper business card again
Affordable
Low monthly subscription plans with added annual plan savings plus a wide range of inexpensive digital cards
Customer Support
We will knock you out with our 24/7//365 online service with easy to follow tutorials and comprehensive FAQ's to answer any question
home-teams-block
Teams
Everything in our individual plans, plus:
Profile Management
Fast, easy profile creation and global management for your team members, departments and groups
Custom Templates
Standardize templates for your teams and easily add new members and globally update vital links
Admin Panel
Manage your brand and monitor all team member activity from a single dashboard
CRM Integration
Easily integrate with a wide range of CRM's including SalesForce, HubSpot and more!
Performance Analytics
Monitor your team's prospecting performance to know who is making connections and following up with prospects
White Glove Service
White glove service and more with dedicated hotline to answer any question during business hours
Custom Class
security-blk
Our Commitment to Information Security
Information security is vitally important to you and your business, and we are committed to keeping your data private and secure. We ensure that your data is protected both in transit and at rest, work only with reputable vendors, regularly test our infrastructure and have a security-first approach to our technology. We would never sell or provide your data to third parties without your consent, as your data is yours to share with your network.
Frequently Asked Questions
How do I edit the weblink and title on my mLink?
To edit links on your mLink, go your dashboard and click Manage Link in the left hand bar. Your mLink will appear with a pencil icon next your links. Click the pencil icon next to the link you want to edit. Make your changes and click Save & Publish. Open your mLink using your mTap to find your link has updated.
How do I activate my mTap?
You have just recieved your new mTap and its time to active it. Before you activate your mTap make sure you are logged into your account on https://mtap.io/. If you don't have an account yet you can create one. To activate your mTap tap your mTap device to your phone. Tap the link that pops up at the top of your screen. It will open up your browser to a page that will ask you to activate your mTap. When you click the button to activate it, there will be a window that asks you to nick name your mTap device. This nickname will help you keep track of which mTap you're using so you don't get them mixed up. Before continuing, make sure to punch the circle from inactive to active. Now, your mTap is active!
How do I link my mTap to my mLink?
When you activate your mTap, make sure you have already created an account and created your mLink. If you do not have either, you will have to create them before your mTap will be able to connect to your account. To link your mTap to your mLink, sign into your account then tap your mTap to your phone. The link you open from our mTap will guide you through the steps it takes to active your mTap.
How do I make my mLink?
To make your very own, custom, mLink create or log into your mTap account. In the top right hand corner click "My Dashboard". On your dashboard click "+ Add Links." We recommend the first link you add be your contact card with your name and photo because this will be the header of your mLink when you share it. After you enter all your information in the contact card, click save and add continue adding your other links. If a link asks for a weblink, you have to add the complete url including https://. Copy and pasting links may be the easiest way to do this. If the link asks for your username, do not include @. Simply add your username with no spaces like you would when you login to your profiles. We want your mLink to be completely customized to your needs, so we allow you to customize the title of each link. What you title each link is up to you, but it is meant to help you lable and organize the links you add to your mLink so views know what they are clicking on. 
Why is my mTap inactive? How to switch an mTap already paired to my mLink from inactive to active?
When you tap your mTap and see a message saying this mTap is not active, you connected your mTap to your account without clicking the button to activate it. If you find that your mTap is inactive after connecting it to your account, here is how you can active it. Log into your mTap account. Click "My Dashboard" in the upper right-hand corner. Then in the left side bar click "My mTaps" where you will see a list of your mTaps. If you see any that aren't active. You will be able to edit them here and switch them to active. 
Block titles

What mTap Lovers Say!
Innovative, Solve An Unknown Issue Most People Didn't Know About, And Less Paper Waste. Fantastic Product Can't-Wait To See This Everywhere!!!
- Juan Torres
Innovative, Solve An Unknown Issue Most People Didn't Know About, And Less Paper Waste. Fantastic Product Can't-Wait To See This Everywhere!!!
- Juan Torres