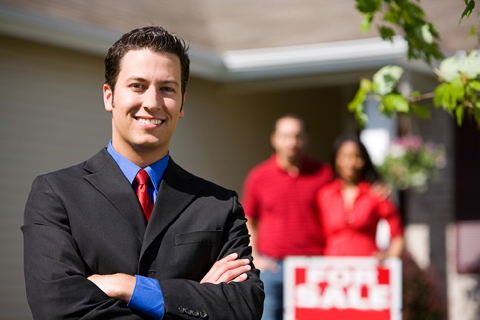 Who You Are
You are outgoing, persuasive, and dependable. You're dedicated to providing expert real estate advice to help clients achieve their real estate goals. You communicate with clients in person, by phone, and through email.
The Struggle
There's nothing worse than crossing wires with a client, and you end up missing something. Accidents happen, and you and your clients are busy people. A number gets typed in incorrectly. A client sends you a text message that you never get. You forget you were supposed to meet with a client. When you are running your business from your phone, many things could go wrong, and mistakes cost you money and trust. 
What We Recommend
When you are communicating with clients primarily by phone, it's a good idea to have a tool that helps you share information quickly and securely. We suggest you build a solid online brand as well as carrying a digital business card. Digital business cards are very different from traditional business cards in that they allow you to instantly share information on someone's phone. Here are some examples of how to build your online brand with a digital business card.
By sharing your clients' success stories on social media, potential clients will get a good idea of what working with you might look like. Share your social media and contact information when you meet a new potential client so they can do their research and get back to you when they are ready to sell or buy a home.
Ask current and past clients to leave online reviews of their experience with you. Lots of positive reviews will attract more potential clients. Please share your review portal using your digital business card so clients can instantly leave their thoughts without wasting any time.
Share online listings of available homes directly to your client's phone. Lots of quality pictures and videos will let the client decide if they are interested in touring the property. Once again, you can add links to these listings on your digital business card for clients to access now or later.
No matter what online tools you use to streamline your sales process, an excellent digital business card can make using the tools fast and straightforward. mTap has business cards, keychains, and stickers that can be customized entirely and allow you to share information quickly and securely. If you want to make your life and your client's life easier, get your mTap today.